Back For More

Another round of sexy fun is just what we want from Nika N. as she models her flirty dress and flashes her ass. Peeling off her thong, she squeezes her medium all naturals and big nipples before focusing on spreading her pussy juices all over as she brings herself to a body pulsing orgasm.

More Galleries featuring Nika N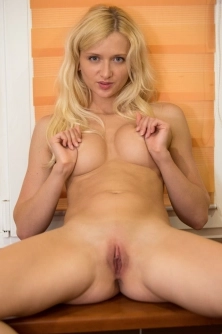 Tasty Tits
Lusty blonde Nika N. is cute and angelic as she's eating her treat. This super horny hottie isn't afraid to peel off her panties, leaving her bare twat free for your eyes to drink up. Check her out as she caresses he ...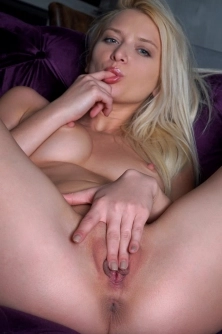 Sweet Nika
Long blonde hair floats around Nika N's face as she peels off her sheer lingerie and panties. Her smile is pure sultry come hither as she samples her sweet pussy juices and then spreads her thighs for your enjoyment. ...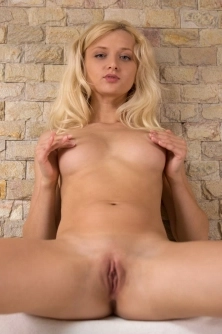 Feeling Herself
Dressed to impress in a cream colored evening gown, Nika N. is a Ukraine babe you'll want to eat right up. Her sensuality is clear as she performs a striptease out of her dress and thong. Rolling onto the couch, she ...
Top 20 Models
Statistics

Models 4.917
Galleries: 11.062
Pictures: 219.136
Videos: 3.715