Young Busty Lesbians

European beauties Angel Princess and Lucy LI can't keep their eyes off each other as they each show off dresses that highlight their big tits. Lucy is quick to display how easily her breasts pop out of the dress's top, and Angel eagerly puts her hands and mouth to work demonstrating how much she enjoyed the show. Lucy helps Angel out of her dress as well, and after rubbing their puffy nipples together the girls make a run for the bedroom.There, Lucy lays down on the bed while Angel kneels between her thighs. Sliding her girlfriend's thong aside, Angel fills her lungs with the sweet musk of Lucy's arousal before diving in. Lucy can't keep her hands off her busty tits and rock hard nipples. Li
...
fting her thigh in to the air when Angel rises to her knees to replace her hot mouth with her fingers, Lucy gasps and pants her way to a tit-jiggling climax.Angel replaces Lucy on the bed, kneeling in the warm spot that had just been occupied by her girlfriend. On her hands and knees, she bucks her hip backwards as Lucy leans in to swipe her tongue up her dewy slit. Lucy is masterful with her licking, occasionally even nibbling the folds of Angel's twat as she slowly but surely works her raven-haired lover to a languorous orgasm.One apiece isn't enough, so Angel resumes working her lips and tongue. This time she is flat on her back with Lucy rising above her. Lucy's big tits bounce and quiver as she rides her girlfriend's mouth, moaning the whole time as she finds just the right spot and stays there. When she once again explodes in ecstasy, Lucy is quick to return to her place between Angel's thighs. Laying on her side with her leg in the air to accommodate her girlfriend, Angel slides her fingers through her hair and plays her hands over her tight nips to double down on the enjoyment that Lucy's mouth invariably provides. Her climax is too slow for the lusty blonde, so Lucy gets on her knees and uses both hands, one buried in Angel's snatch while the other plays her clit until her hips buck in delight with her final big release.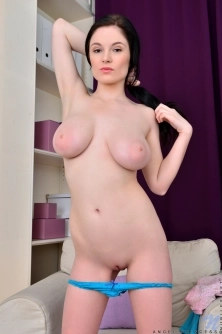 Big Tit Teen
Angel Princess is a teen with some incredible natural tits that you'll have to see to believe! This hot spinner is top heavy with some D-cup big boobs tipped with ultra sensitive nipples. Enjoy the show as this horny ...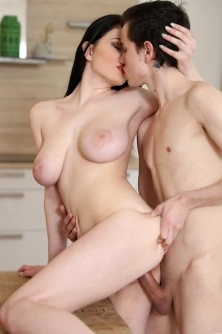 Young Lovers
Bigtit babe Angel Princess gets herself all prettied up with makeup before giving her huge knockers a big rub down. Then she wanders into the main part of the house with an open shirt and a pair of panties highlighti ...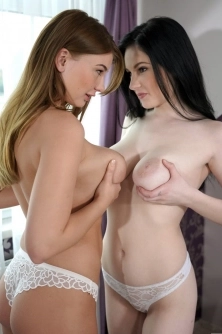 Young Busty Lesbians
European beauties Angel Princess and Lucy LI can't keep their eyes off each other as they each show off dresses that highlight their big tits. Lucy is quick to display how easily her breasts pop out of the dress's to ...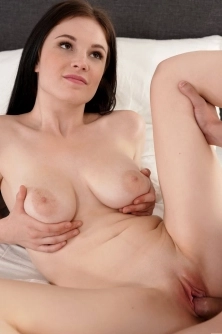 In Charge
Bigtit stunner Angel Princess has a surprise for Drzej Andilek, who has agreed to be blindfolded for a sexy surprise. Lifting her skirt, she lets Drzej caress the smoothness of her hip. Then she pulls her dress down ...
Top 20 Models
Statistics

Models 4.917
Galleries: 11.062
Pictures: 219.136
Videos: 3.715