McKenzie Lee Ass To Mouth
Meet Officer Lee. He's a cop. He's not a bad cop...but sometimes he 'bends the rules', so to speak. Today's a great example. On his way to work, he's decided to drop off his wife at her work. Her name is McKenzie Lee, and she's a stripper. This, of course, is a violation of police procedure. And when his car konks out while he's giving his stripper wife a ride to her club, well...he can't just take his car to The Yard to have it fixed. Enter Isiah Maxwell and his mechanic shop. They're busy, so it's going to take Office Lee much more than a 'please' to get his car fixed before both his and his wife's shifts begin. Even more than 'pretty please'. It's going to take all three of his slutty, st
...
ripper wife's holes to get Isiah's team to make his car right, and that's OK with Officer Lee. He's a cuckold, and he's about to enjoy another cuckold session with his beautiful, busty wife!!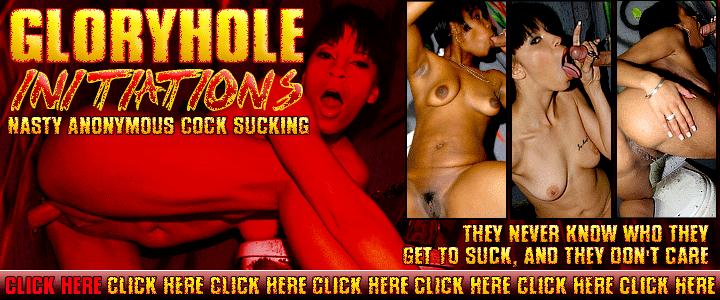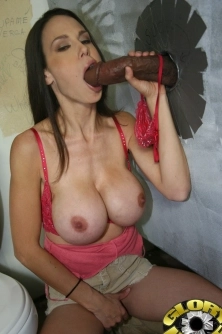 McKenzie Lee
'Fear' and 'Caution' just don't seem to register with Mckenzie Lee. She knows damn well that she's in the rough part of town that cops don't visit after sunset. The small chance that a recent search engine result cou ...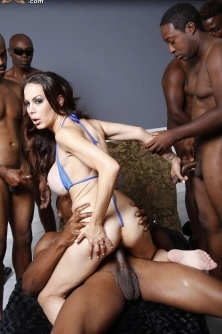 McKenzie Lee - Double Penetration
It's a hot summer day, and the fellahs are chillin' by the pool, waiting for something to go down. Sure enough, it's just a matter of time before McKenzie Lee, black cock slut, makes her appearence. She wants to go s ...
Top 20 Models
Statistics

Models 4.917
Galleries: 11.062
Pictures: 219.136
Videos: 3.715