Teeny Tiny Girlfriend

Tiny spinner Aria Haze loves to put her hands on her bare pussy in front of her boyfriend Sebastian Valmont. As she cups her twat and tits over her clothes, Sebastian watches until he can't wait another moment to replace Aria's hands with his. Then he peels off her shirt and panties and settles in between her thighs to lap away at her bare pussy.When Aria pulls down Sebastian's briefs to whip out his hardon, she puts her hand to work stroking and applies her hot mouth to sucking. Then she falls onto her back and spreads her thighs wide so that Sebastian can push his stiffie deep into her greedy twat. Her moans fill the room as Sebastian works his hips, thrusting until Aria switches things up
...
to get on her hands and knees.Curling up on her side with Sebastian spooned behind her, Aria gasps in ecstasy as his thrusting hips hit all the right spots. Her orgasm is swift and fierce, leaving this super skinny hottie sated. Moments later, Sebastian pulls out to cover his tiny girlfriend's bald twat and belly with a big shot of cum.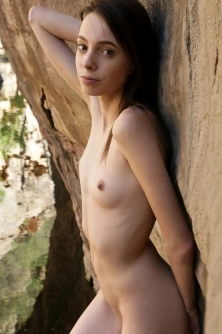 Outdoor Adventure
Getting naked outside is a total turn on for short sweet American Aria Haze. The 20 year old student isn't afraid to show off her small boobs and her rock hard nipples. After taking off her top, she peels off her und ...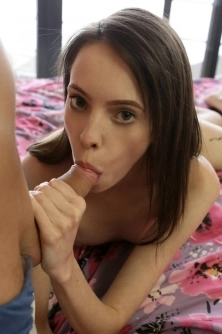 Teeny Tiny Girlfriend
Tiny spinner Aria Haze loves to put her hands on her bare pussy in front of her boyfriend Sebastian Valmont. As she cups her twat and tits over her clothes, Sebastian watches until he can't wait another moment to rep ...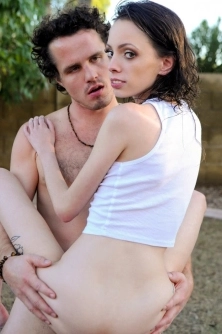 Petite Treat
Aria Haze is a scrumptious hottie in her tiny bra bikini that hugs her slim ass. This super skinny treat has the most delectable big nipples you've ever seen, and she can't wait to take off her bathing suit and show ...
Top 20 Models
Statistics

Models 4.917
Galleries: 11.062
Pictures: 219.136
Videos: 3.715