Double Your Pleasure

Georgie Lyall and Kayla Green enjoy an afternoon in bed while Nikki Nutz watches, caressing one another's soft skin and pressing their big boobs together. Their romp continues as they lay side by side, kissing and stroking each other's pussies through their panties. Things keep heating up as they pull down the hidden flaps in each of their bras, creating a lingerie peep show.When the two girls get on their hands and knees and beckon Nikki closer, he's not about to turn down that luscious invitation! They flock to him like bees to honey, kissing and stroking as they work his pants off. Once his erection springs free, they work in tandem to wrap one set of lips around his shaft and then the ot
...
her. The girls take turns, suckling Nikki's balls and deep throating his hardon.As Georgie continues her cock gobbling adventure, Kayla moves north to press her tits into Nikki's face. She swaps her breasts for her juicy snatch as she sits on Nikki's face, timing her conquest for the moment that Georgie impales herself on his fuck stick. The girls rock their hips in time, creating a double-pussy pleasing rhythm.Swapping spots so Kayla can have her ride on the D, the blonde duo continues their domination. Nikki continues to enjoy the pleasure of a tight snatch milking his cock while using his soft lips to enjoy every drop of dewy wetness from the bald snatch that's riding his face. When Georgie leans in so that her breasts hang over Nikki's mouth, he gives her the titty suckling she demands.The girls switch spots once again so Georgie can resume sucking Nikki off while Kayla once again presses her snatch to his mouth. Then Kayla moves down Nikki's body so she can once again share the delight of his fuck stick. The duo keeps stroking and sucking until Nikki gets to his knees to out a new position.On her knees with Georgie kneeling beside her, Kayla moans in delight as Nikki slides home once again. Georgie does whatever she can to increase the sheer pleasure that the other two members of her threesome feel, sucking Nikki's cock and stroking Kayla's clit and heavy breasts. After another quick mutual suck, Georgie gets her second climax as she lays on her back and watches as Nikki pistons in and out of her greedy snatch.The sight of the two sated blondes laid out side by side before him is too much for Nikki to handle. Pulling out of Georgie's tight glove, he takes aim at Kayla's bosom. Covered in cum, Kayla leans in to give Georgie a deep kiss as she kneads her dripping knockers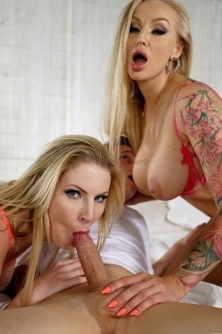 Double Your Pleasure
Georgie Lyall and Kayla Green enjoy an afternoon in bed while Nikki Nutz watches, caressing one another's soft skin and pressing their big boobs together. Their romp continues as they lay side by side, kissing and st ...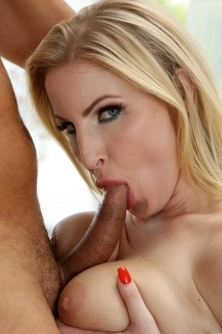 A Sirens Call
Georgie Lyall is looking fine as she decks herself out in lingerie that includes a demi bra that can't constrain her big breasts. She sends some naughty selfies to Renato as a teaser for when he gets home from work. ...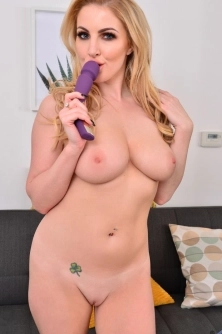 Natural Tits
Lucky Georgie Lyall has a pair of all natural massive boobs that she loves to show off. She is stunning in a bra and thong, and as she keeps stripping her hands are everywhere pinching her nipples and caressing herse ...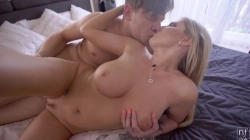 Buxom Beauty
A cute sundress hugs every one of Georgie Lyall's curves as she wanders upstairs to join Michael Fly in the bedroom. Michael has a present for Georgie. Once she ...
Top 20 Models
Statistics

Models 4.917
Galleries: 11.062
Pictures: 219.136
Videos: 3.715