Solo On The Beach

A walk on the beach leaves Elison looking lush and windblown. This hot Russian loves popping her big tits out of her top so she can massage the large knockers and puffy nipples. Peeling off her dress and then her panties, she slides her hands all over her fair skin from tits to twat.

More Galleries featuring Elison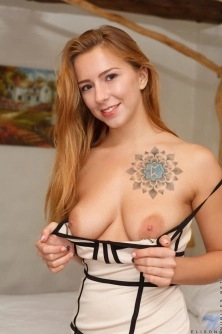 Busty Petite
Hot and busty in the most wonderful way, Elison is stunning in a dress that molds itself to her curves. The fabric can barely contain the bounty of her T&A! Always horny, this little wildcat is eager to shed her clot ...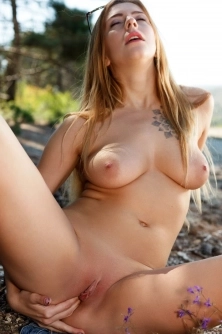 Perfectly Natural
An outdoor stroll leaves lovely Elison horny and itching to get naked. She isn't shy about popping her big breasts free from her bra and peeling off her shorts and panties. Using some flowers she has collected, she d ...
Top 20 Models
Statistics

Models 4.917
Galleries: 11.062
Pictures: 219.136
Videos: 3.715