Feeling Like A Star

A feeling of horniness overcomes 21 year old Amber Cute as she let her hands wander all over her sweet tall body. The super sexy redhead is all smiles as she plays with her small tits and rock hard nipples, and soon she can't help but make long moans of pleasure when her magic fingers start working her creamy bald pussy.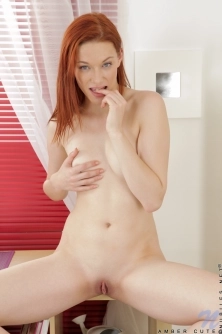 Sexy Smile
Don't miss out on horny coed Amber Cute who loves to play with her soft small boobs and her always-creamy bald pussy. The cock craving redhead starts by peeling off her thong, and then she uses both hands to enhance ...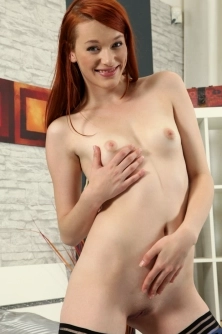 Cute Redhead
All natural redhead Amber Cute can't decide what to wear! The Russian cutie holds up plenty of outfits to her tall slender body before deciding to just forget about clothes entirely so that she can use her hands to f ...
Top 20 Models
Statistics

Models 4.917
Galleries: 11.062
Pictures: 219.136
Videos: 3.715