Her Stick On Dildo

Courtney Casey is 23 and loving life as an adult model. Who wouldn't want to get down and dirty with such a hot curvy babe? This cum craving flirt teases the camera with her horny big tits before she pulls her panties tight into her wet slit to put pressure on her needy clitoris. You will love watching her assume many provocative poses that show off her creamy shaved snatch!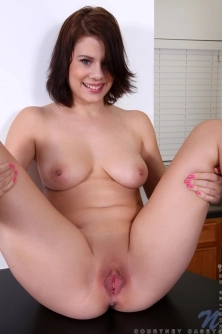 Laid Out On The Counter
Horny in the kitchen? No problem! 23 year old Courtney Casey lives alone so she can get herself off whenever, wherever! Her white bra sets off her tanned big boobs before she discards it, but she takes some time play ...
Top 20 Models
Statistics

Models 4.917
Galleries: 11.062
Pictures: 219.136
Videos: 3.715