Penny Pax Facial

The power of the Gloryhole has brought Penny Pax to its altar. Penny has curly , blond hair and tits........those tits defy definition. If all we had was the vision of Penny as she masturbated to interracial porn then we'd be happy enough. However, we're not going to find an tame shit with Penny Pax. A couple black strangers have interrupted her viewing party and Penny's tastebuds are about to explode. Penny drops to her knees in order to get a level view of those black giants before her glasses. The temptation to suck on those huge black cocks is too great for her to pass up; so she sucks, slurps and gags on the luckiest black guys in the city. Those enormous tits on Penny do a little jiggl
...
e as she treats two black cocks to some lollipop love. The only next reasonable course of action would be to get the hell out before any potential undercover cops break up the party. Penny throws caution to the wind and hikes her ass up for a 'quickie'. In fact, two feet of anonymous black cock disappear into her snatch makes her eyes roll like a slot machine and her pussy starts aching. Penny's pussy takes as much of those black cocks as her slit can handle.Penny rides one while stroking the other; this proves that Penny won't allow any black cock to go negleted on her watch. The constant friction causes those black cocks to erupt their molten lava all over her glasses and chin. Penny might have her vision altered but that's the price she's going to have to pay for a secret rendezvous with some anonymous black cocks.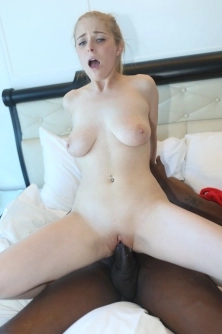 Penny Pax
Sin City has never seen debauchery quite like what we just shot. Beautiful Penny Pax is in dream land when Charlie Mac and Richard Mann enter the picture. What happens next borders on perversion and creepiness. Penny ...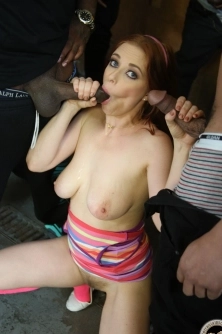 Bukkake With Penny Pax
Penny Pax's impatient and it shows the very second she's out of the make-up room. Penny didn't care to keep 13 big black cocks waiting anymore....and she got right to work. The slutty white bitch goes down the line o ...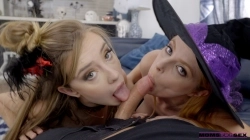 Brothers Dick Trick Or Treat
It's Halloween time and Penny Pax is hanging out with her adopted daughter Haley Reed in their costumes. Haley asks her stepbrother, Codey Steele, where his cost ...
Top 20 Models
Statistics

Models 4.917
Galleries: 11.062
Pictures: 219.136
Videos: 3.715