Fourth Of July Threesome With Stepsis

Braylin Bailey and her BFF Penelope Woods are so excited for their Fourth of July barbecue. They even bought matching patriotic bikinis to wear together. They get changed side by side and compliment each other on how cute they look, then lay in bed together while they wait for Braylin's stepbrother, Jason, to be ready to go. They're giggling and snapping selfies when Jason walks in, clearly upset. He waves Braylin's report card around while saying she got all Ds and she knows she can't go to the party now. He tells Braylin that Penelope can still stay the night, but the party is a no-go.Although the girls are disappointed, Penelope isn't ready to give up. She goes out to where Jason is sitti
...
ng so she can negotiate with him. Jason is initially not open to negotiation, but Penelope is very determined. Sinking to her knees, she tells Jason that she knows about him and Braylin so there's nothing to talk about. She's going to take care of Jason's stiffie and he's going to take them to the party. By the time Braylin starts wondering what the heck is going on, Penelope has Jason's stiffie in a deep throat BJ. Of course Braylin wants to join on in. The girls work on sucking Jason off together, then Penelope and Braylin take turns hopping on the cock and going for a ride.Since it's clear that Jason is open to accepting the girls' terms for the party, they head to the bedroom to make it official. Penelope gets to ride Braylin's mouth as Braylin lays on her back with Jason between her thighs. Then Penelope gets on her knees so Jason can fuck her in doggy while she feasts on Braylin's snatch. The girls swap spots, with Braylin in the middle on her knees. Then Jason lays down and lets the girls have their wild way with his fuck stick. Penelope rides him in reverse cowgirl so she can deliver a booty bouncing good time, and then Braylin takes her BFF's spot to deliver the same treatment. Rolling onto her back, Braylin spreads herself wide open for Jason to bring himself to the brink of cumming by pounding away at that pretty twat. He pulls out just in time to cum into Penelope's open mouth. The girls lick Jason's hardon clean and snowball the jizz, then make it clear they still want to go to the party!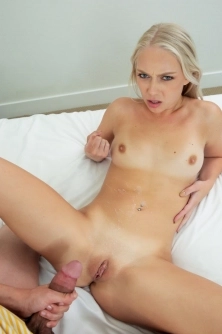 Angry Stepsister
Braylin Bailey is having just the worst day, where nothing is going right. The blonde babe is already in a pretty pissy mood as she's making herself a sandwich, but that just gets worse when her stepbrother, Tony Lov ...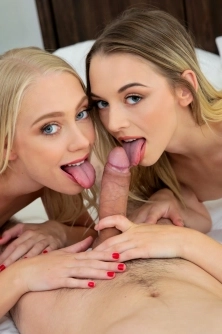 Stepsis Likes My Dick Pics
Juan Loco and his stepsister Lily Larimar are constantly bickering. This time, they're fighting in front of Lily's friend Braylin Bailey because Juan wants to see Lily's cell phone. Eventually Braylin tries to broker ...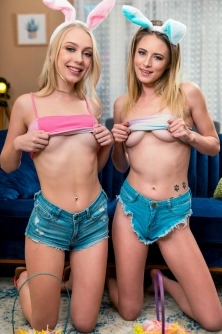 Easter Crafting With Stepsis Goes Wrong
Braylin Bailey and Kyler Quinn are in the Easter spirit. Wearing their bunny ears, the girls hang out in the living room making seasonal crafts. That makes them easy for Ricky Spanish, Kyler's stepbrother, to find. H ...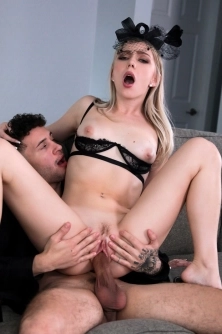 How Not To Dress For A Funeral
Braylin Bailey dresses in a hot little black dress to go to a funeral, which she doesn't see a problem with. Braylin's stepbrother, Apollo Banks, has other thoughts. He tells Braylin that guys are going to try to tak ...
Top 20 Models
Statistics

Models 4.917
Galleries: 11.062
Pictures: 219.136
Videos: 3.715