My Latin Lover

Big beautiful tits are the pride and joy of Shay Evans, a gorgeous Latina with mocha skin and a craving to cum. Stepping out of the shower, she towels herself dry as Alex D. arrives home from a long day of work. Shay is just brushing her hair when Alex joins her and draws her in for a kiss that quickly turns to something more sensual.Dropping the towel to let it puddle on the floor, Shay guides Alex by his tie until he is exactly where she wants him to be. Then she slowly drops to her knees, her hands expertly navigating the zip of his trousers. Taking Alex's hard cock In hand, Shay leans forward to wrap her sensual lips around the tip to start sucking. She gets off on the BJ she's deliverin
...
g almost as much as Alex, especially as she reaches her free hand up to fondle her hard nipples.Once she has sucked long enough, Shay leads Alex to the kitchen by his dick and makes it clear what she wants. Alex obliges easily, leaning against the counter as Shay lifts one slim leg and seats herself atop the head of his fuck stick. The position leaves Alex's hands free to roam, and they do so gleefully as they deliver sensual attention on Shay's needy tits and her tender clitoris.Turning around so she's leaning forward over the counter, Shay lets out a loud moan as Alex reenters her from behind. His strokes are longer and deeper in this position, milking one gasp of delight after another from Shay's lips. It's not long before he has delivered one climax and brought her well on her way to another.When Shay hops onto the counter, Alex sees his chance to duck his head and lean in to start licking. That man knows just what to do to make magic with his tongue. Shay guides him with her fingers woven through his hair, but even without the gentle pressure of her hand he knows just where to lick and nibble for the full impact of his pussy feast.When Shay is dripping with her slippery juices and ready for another round of passionate fun, Alex rises to his feet and guides himself into her silken glove. Her position on her back is perfect for letting Alex watch her enhanced breasts bounce with each thrust of his hips. As he arranges Shay's ankle over his shoulder and leans in for a kiss, Alex enjoys the throb of one final climax shattering his ebony-skinned lover. Moments later, he follows her over with Shay's soft hand guiding the stream of cum to cover her belly.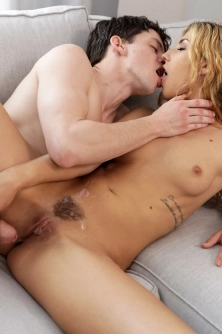 Welcome Home
Shona River is decorating the house for Alex D., who is on his way home from a recent deployment. Her patriotic decorations are much appreciated when Alex lets himself in. Reaching out to wrap his hands around Shona' ...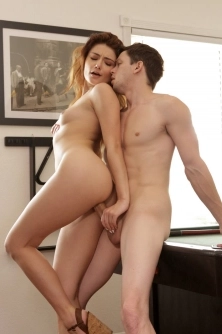 Nice Rack
A short skirt barely covers Adria Rae's firm ass as she considers her pool shot. Alex D. is expecting an easy win, but he can't believe his eyes when Adria sinks shot after shot! When Adria wiggles her ass in front o ...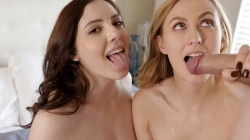 My Girlfriends Roommate
Alex D. is waiting for his girlfriend Ember Stone to arrive home when Ember's roommate, Alexa Grace, decides to take this opportunity to act on her attraction. S ...
Top 20 Models
Statistics

Models 4.917
Galleries: 11.062
Pictures: 219.136
Videos: 3.715