Worth The Risk

Blake Blossom is a tech interviewer who will do whatever it takes to get the scoop. Today, she's interviewing Tyler Nixon, who has been a bit catty with the details. Blake tries to give Tyler the chance to tell all the normal way, but when Tyler stays mum Blake goes for the deets in a different way. She starts unbuttoning her shirt to show off her nice cleavage a bit better. Leaning in, she strokes her hand across Tyler's leg and crotch.When Blake finds Tyler nice and hard, she goes ahead and pushes her point further by revealing her bra. Slipping even that off, she lets her big titties go free for Tyler's viewing pleasure. Pushing Tyler back in the chair, Blake grabs his hardon by the root
...
and pulls it to her mouth so she can have her way with blowing him. Her deep throat BJ only gets hotter as she pushes her jugs together for a titty fuck.Tyler finally seems ready to spill the beans, but only after he gets everything Blake is willing to offer. Since Blake has Tyler in her home office, they relocate to Blake's bedroom. There, Blake lays down and rubs her boobies down as Tyler tugs her thong aside to eat her out and finger fuck her. When she's nice and wet from Tyler's tongue, Blake takes control.Pushing Tyler onto his back, Blake mounts him in reverse cowgirl. She goes for a wild titty bouncing wide, with Tyler's hands beneath her bottom to help her set the proper pace. Turning around, Blake leans forward to shove her sweater puppies into Tyler's face as her bottom remains in motion to keep their party going.Next, Blake gets on her hands and knees to invite Tyler to come on in from behind. Blakes mewls of delight fill the room as Tyler takes her up on her sexy invitation. Grabbing Blake's lush ass, Tyler anchors himself as he delivers a proper pussy pounding that leaves them both panting.Flipping Blake onto her back, Tyler teases her clit with his tongue and then his dick before shoving back inside. This time, he gives it to Blake long enough to get her moaning with one last orgasm. Then he pulls out and lets Blake present her cleavage for one last round of titty fucking until he blows his load all over her face. As they come down, Tyler agrees that Blake has earned her scoop.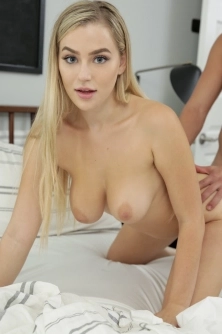 Step Sister Wants Your Seed
Blake Blossom is in charge of her stepbrother, Jay Romero, and she's determined not to screw it up. She packs Jay's stuff for school in the morning. Later in the afternoon, Blake walks in on Jay watching porn and mas ...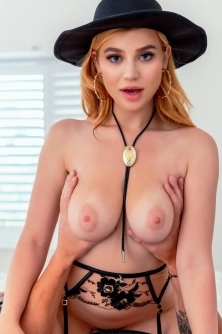 August 2022 Fantasy Of The Month
It's time for another fantasy of the month, and this time we're thrilled to feature Blake Blossom. Decking herself out in sheer lingerie, Blake jiggles her titties and runs her fingers across her whip. Grabbing a cow ...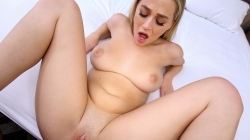 Caught My Step Sister Camming
Blake Blossom has been camming for cash and her stepbrother, Tony, has just walked in on her in the act. He takes some time to admire the way his hot blonde step ...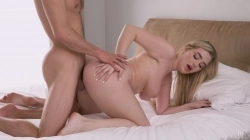 Worth The Risk
Blake Blossom is a tech interviewer who will do whatever it takes to get the scoop. Today, she's interviewing Tyler Nixon, who has been a bit catty with the deta ...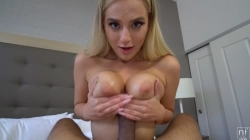 In Bloom
Check out the way Blake Blossom fills out that bra with her big titties. Her big ass is incredible in a g-string, but this young thing's real treasure is her boo ...
Top 20 Models
Statistics

Models 4.917
Galleries: 11.062
Pictures: 219.136
Videos: 3.715