Jade Nile Creampie

You gotta love living in today's age of technology. Everything's easier -- especially finding ways to get laid. Whether you're a bachelor, like Prince Yashua, or a cheater, like Jade Nile, finding someone to bang using apps and websites is a piece of cake. Well...sometimes. Prince has been 'catfished' so many times, he's now skeptical of anyone's profile. Jade Nile just caught her dude cheating, and she's on the warpath! But is she? Once back at her apartment, Jade gets cold feet. She reluctantly agrees to a blowjob, just to be nice...and not give her new friend blue balls. Then, her phone rings. Bad news! Turns out Jade's boyfriend has more than one notch on his belt, which means one thing:
...
Jade's revenge will now be complete.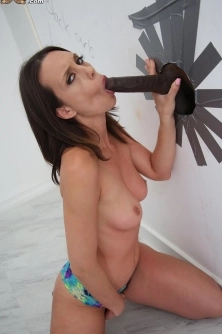 Jade Nile
Jade Nile is a self-proclaimed slut. Unlike most females in today's society, Jade has no issues shopping at adult bookstores. She consumes pornography; Jade loves trying new sexual lubricants to see which ones work b ...

Jade Nile
It's been a while since Jade Nile has seen one of her very favorite men -- Prince Yashua -- so they decide to spend a bit catching up. Soon, they're reliving an experience...the first time they fucked! The conversati ...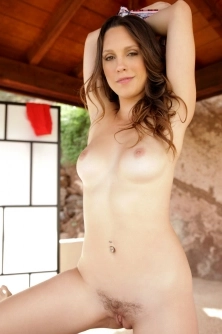 Great Ride
Horny brunette Jade Nile is all ready to rock her man's world! She tries on a number of skimpy outfits, each with short skirts that reveal her soft curves. Eventually, though, she ends up throwing off all her clothes ...
Top 20 Models
Statistics

Models 4.917
Galleries: 11.062
Pictures: 219.136
Videos: 3.715