It Just Slipped In

Kyle Mason and his stepsister Zoe Parker fight over the milk at the breakfast table. When Kyle splashes it all over Zoe, she peels off her shirt and tackles him onto the couch. She's wearing just a thong, and Kyle is wearing boxers. In the scuffle, his dick pops out of his underwear and slips into Zoe's creamy snatch. She loves the way it feels and rides him like her personal steed. When he flips her onto her back, she gives in completely until her whole body is pulsing with bliss. Moments later, Kyle gluts Zoe with a creampie of cum.The next morning, Zoe gets caught sneaking into the house. The tall coed offers Kyle a blowjob. When he accepts, she slips out of her sheer shirt and goes to wo
...
rk stroking and sucking her stepbrother's stiffie. Her deep throat adventure gets her as hot as it gets Kyle, leaving her stroking her clit as she keeps Hoovering Kyle's hardon. She doesn't stop until he has filled her mouth with jizz that dribbles down her face as she laps it up like a contented cat.A few days later, Zoe takes a shower as Kyle watches and secretly masturbates. She offers to fuck him one last time. They kick their coupling off with another blowjob that Zoe delivers with a big smile. Then Kyle gets his stepsister up on a table and slams into her bare fuck hole. They take their acrobatic sex into the shower, where Zoey bends over to get her pussy pounded from behind. The moment she has had her fill of cumming, she gets on her knees so that Kyle can give her the facial she craves.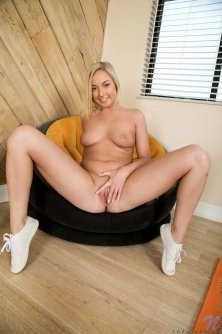 Girl Orgasm
At 21, sorority chick Zoe Parker knows just how to make it clear she's up for a good time. When she has no partner, the blonde student is happy to take matters into her own hands. Slipping out of her clothes, she mas ...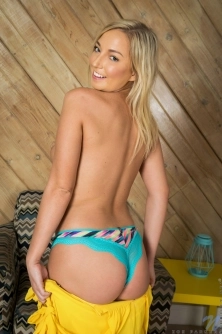 Great View
Zoe Parker is looking fine in a yellow dress that sets off her tan and easily shows off her boobs. Lifting the miniskirt to give a glimpse of her thong, she teases the camera before making good on the promise of sex. ...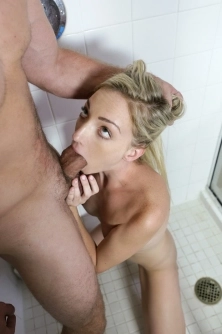 It Just Slipped In
Kyle Mason and his stepsister Zoe Parker fight over the milk at the breakfast table. When Kyle splashes it all over Zoe, she peels off her shirt and tackles him onto the couch. She's wearing just a thong, and Kyle is ...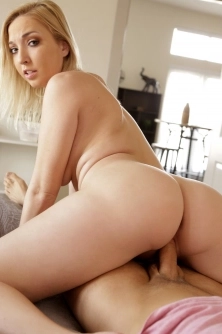 Step Sister Makeover
Zoe Parker is really into her stepbrother Codey Steele, but she's so inexperienced that she doesn't know how to seduce him. She starts by trying out makeup tutorials in her bedroom. Codey finds her mid-tutorial, wear ...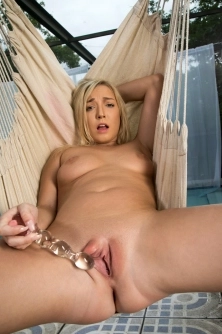 Glass Toy Games
Watch Zoe Parker prove she's never too old to play with toys! Her bikini is way too much in the way of clothes for this horny coed, so she strips down and fondles her big areola breasts before grabbing a hard dildo t ...
Top 20 Models
Statistics

Models 4.917
Galleries: 11.062
Pictures: 219.136
Videos: 3.715