Beautiful Bosoms

A sunroom with a fire to warm the winter afternoon sets the scene for this self-seduction. Stacie Jaxxx paces the room as she plays with her magnificent breasts, palming them through her bra and then discarding the garment entirely so that she can pinch and tweak her hard nipples.Settling into a chair, Stacie gets rougher with her nipples as she allows her other hand to slip down between her legs. She massages her tender twat over the cover of her panties, slipping the cotton aside as she slips her finger down her dewy slit. Settling back on her elbows, Stacie takes her time enjoying the lovely sensations sweeping through her.When she is ready for more, Stacie rises to her feet and slips out
...
of her panties before leaning forward on the table. Her fingers seek out her wet warmth once again and her sweet moans soon fill the sunlit room as her orgasm sweeps through her luscious body.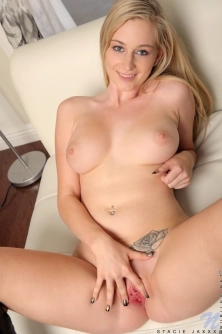 Toys Are Always Fun
Stacie Jaxxx is an 18 year old hottie who has a pair of breasts that are utterly lickable! She starts out dressed in a sexy miniskirt and clingy top, but her clothes soon come off as this blonde babe shows off her fu ...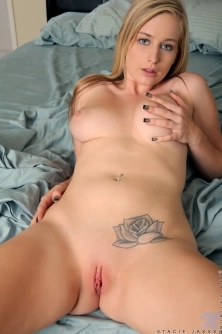 Sexy Tease In Red
A sheer pink bra and panty set show off Stacie Jaxxx's fair smooth skin when she enters the room. It is clear that this cute coed has no idea how hot she looks as she gives the camera a shy smile, but she is still ha ...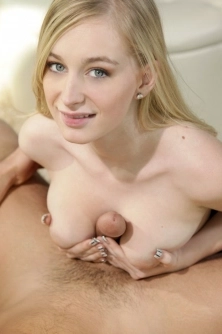 Innocent Nymph
Stacie Jaxxx is bent on seduction as she approaches her man Ryan Driller and cuddles close to his side. The couple exchanges a long sultry kiss as Ryan pulls his woman's top down to expose her heavy breasts and runs ...
Top 20 Models
Statistics

Models 4.917
Galleries: 11.062
Pictures: 219.136
Videos: 3.715