Cali Doe Cast Jasmine Gomez Ep4
While the sweet and sexy Cali Doe is casting the beautiful Jasmine Gomez to see if she has what it takes to be one of Nubile's new models she has a hard time keeping her hands to herself. Having Jasmine strip down to show of her petite body, Cali becomes curious of Jasmine's sexuality so she decides to see how far she can take it. Cali starts by undressing herself and using the camera to explore Jasmine's sexy body. Jasmine becomes horny and starts to finger her wet pussy while Cali plays with her nice tits. Now that Cali thinks Jasmine is the right girl for the job she brings in a guy so she can really show us she has what it takes! Jasmine begins with one of her favorites, sucking his hard
...
cock. Cali decides she isn't going to let Jasmine have all the fun so she starts to join in giving Jasmine tips. Jasmine is now horny and ready to ride his big dick while Cali watches and joins in for a little fun. Our stud decides to take over the camera for a bit, letting the girls put on a show for him while fucking Jasmine from behind. There is no doubt that Jasmine is very good at what she does and will go on to make many more scenes.Director's Notes:When I shot Jasmine earlier this summer she was very new. I want to keep mentioning that we have delay in getting the scenes up because of developing the new site. But getting back to the shoot, Jasmine was a quiet girl but with a really relaxed attitude and someone I could tell loved sex. She wasn't just there for a paycheck. She really wanted to fuck and that's why she was there.Cali our casting agent struggled a bit with the interviewing part of the casting but really got into the sex. Jasmine as well got in the sex and fucked the shit out of the boy. As a director there is nothing that can make me more happy then the girl and boy having great sex. I know I have done my job when this happens. I don't want to leave on a sad note but I noticed that we were losing Cali's interest. There is a high turnover in this line of work for models but it can also go along with the casting agents and female recruiters as well. Maybe we can get her back in the future but for right now she is taking a break.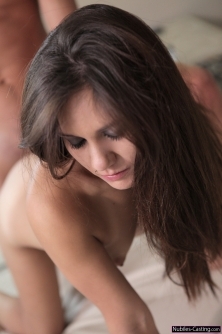 Cali Doe Cast Sofia Lata Ep2
Meet hot latina Sofia Lata. Right away, she is eager to show us her hot leopard underwear and her cute perky tits! Giving us a hot stare through her glasses, she rubs her sultry pussy while Cali gets in close. Off c ...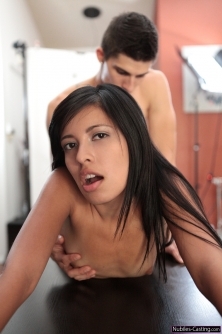 Cali Doe Cast Jasmine Gomez Ep4
While the sweet and sexy Cali Doe is casting the beautiful Jasmine Gomez to see if she has what it takes to be one of Nubile's new models she has a hard time keeping her hands to herself. Having Jasmine strip down to ...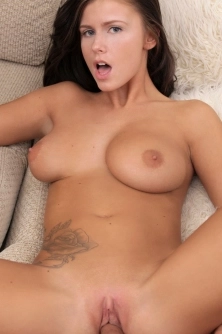 Cali Doe Cast Whitney Westgate - Episode 1
The incredibly delicious Whitney Westgate arrives at the Nubiles casting set to show us what she's got! She works herself into a frenzy by pummeling her wet pussy with her fingers while our hot casting agent watches ...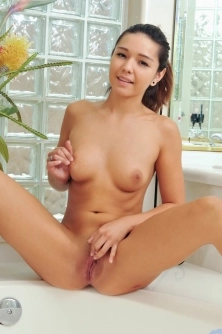 Always Wet
It's time for 19 year old Cali Doe to take a bath and the fresh-faced brunette couldn't be happier. Her fingers caress her bald pussy as she waits for the water to get warm and then splashes her medium tits and flat ...
Top 20 Models
Statistics

Models 4.917
Galleries: 11.062
Pictures: 219.136
Videos: 3.715