Guess What I Put In Your Mouth

It's time for the newest challenge going around social media, and Coco Lovelock wants to be one of the first to try it out. She enlists her stepbrother, Jay Romero, to help her out. Coco tells Jay that she's going to put on a blindfold and he's going to put various things in her mouth to taste. She stresses that she will try anything that hot girls will put in their mouths. As Coco kneels with her mouth open, Jay does just what she has asked. Eventually, though, Jay gets the bright idea to whip out his hard dick and make himself cum into Coco's mouth to see what she'll do.It turns out that Coco loves jizz and can't get enough of it! Jay can't believe how much Coco loves to lick and suck the
...
cum off his dick. When Coco tells Jay that this has been her fantasy for a long time and that she wants to fuck him now, he is surprised. He warns Coco that he doesn't know if he can cum again, but he'll at least try to get her off. From there, he's quick to peel Coco out of her clothes and laying on top of him for a hot 69. When Coco disengages from their oral feast, she gets down to suck Jay's dick a little bit more. Then she pushes him onto the bed and climbs aboard to ride his fuck stick in reverse cowgirl. Jay wants Coco on her knees, and his stepsis is happy to oblige. When Coco rolls over and arranges her flexible body with her ankles locked behind her head, Jay plunges deep inside her and pounds away until he has brought her off. Seeing his hot stepsister like that is such a turnon that Jay can't help but pop a second time, this time delivering a nice big load all over Coco's bare snatch.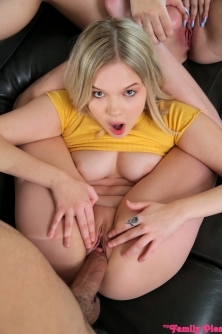 Back To School Sex Advice From Step Sister
School has finally resumed in person, and Coco Lovelock and her BFF Percy Sires just cannot wait. They take their time getting ready in the cutest outfits they own. Once they've made sure they look perfect, they go t ...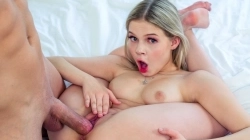 Guess What I Put In Your Mouth
It's time for the newest challenge going around social media, and Coco Lovelock wants to be one of the first to try it out. She enlists her stepbrother, Jay Rome ...
Top 20 Models
Statistics

Models 4.917
Galleries: 11.062
Pictures: 219.136
Videos: 3.715