Online Hookup

Vera Bliss has been into online hookups lately, and this one is a total prize. She knows her hookup is cheating on his wife and couldn't care less. Whipping out her titties, she makes good on her demand to get right to it. Her certified nubile body is a total turnon for her hookup as she peels off her panties to reveal her bare pussy. By the time she lays hands on her hookup, Vera finds him nice and hard and totally ready for the blowjob she can't wait to give. Sucking and slurping her hookup's fuck stick is just the appetizer as she enjoys her first taste of an older, married man.There's no more foreplay before Vera hops onto the bed and takes her hookup all the way inside. She's all soft a
...
nd sweet as he fucks her greedy snatch. She invites her hookup to put his hands all over her jiggling breasts as he fucks her. Then Vera climbs up onto her hookup's fuck stick so she can help him live out his fantasies with a cowgirl ride that transitions to a reverse cowgirl ride.When Vera gets down on her hands and knees, her hookup keeps on dominating her from behind. Then she blows his mind by reaching around and sticking her finger in her ass in an invitation for her hookup to do the same with his thumb as he fucks her. Vera's pulsing pussy walls are all it takes to drive her hookup right to the edge. Pulling out, he creams all over her ass as she lays on his marital bed.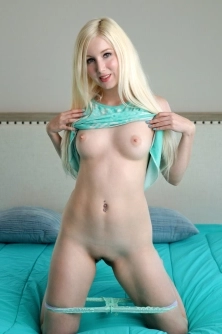 Cock Loving Step Sister
Vera Bliss is obsessed with dicks to the point of drawing them on paper and cutting them out so she can tape them onto things, including her stepbrother Jason. Jason finds a small dick taped onto his back and finds V ...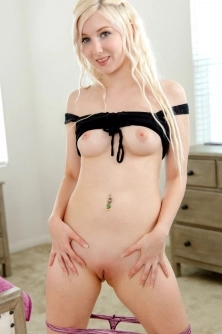 Toy Ride
Looking fine in a crop top and short skirt, Vera Bliss is a blonde angel you'll want to put your hands all over. Her panties come off to reveal a plump bubble butt and a bare pussy that's sopping wet with her passion ...
Top 20 Models
Statistics

Models 4.917
Galleries: 11.062
Pictures: 219.136
Videos: 3.715