Feeling Sexy

Luscious redhead Maci Winslett is ready for a massage from Ryan Driller. She slips out of her sundress and sheer thong, then settles on the table and waits for her man to join her. When Ryan arrives, he rubs some oil into her legs and then spends plenty of time wetting down Maci's gorgeous bottom. After rubbing out the knots in Maci's shoulders, Ryan flips her over so that he can give her front the same treatment.Finally once Maci is oiled up everywhere else, Ryan slips his hands between her legs to slather oil into her shaved mound and bald pussy. Maci can't wait any longer to join in the fun; she pulls out Ryan's hard cock and rubs it as her lover slowly works her twat into juicy submissio
...
n with his magic fingers.Moments later, Ryan joins Maci on the table so that he can rub his cock up and down her slit to pick up the oil and her pussy juices, and then he slides home deep in her welcoming heat. His thrusts are long and slow at first, but gradually he picks up the pace to deliver a proper pussy pounding.When Maci climbs onto her hands and knees and waves her lush rump in the air, Ryan takes the invitation for a doggy style fuck. Again the couple takes their time with Maci reaching back to cup Ryan's balls and to rub her own clit before rising up on her knees and turning around to straddle her lover for a stiffie ride that gets her slender body rocking and her small tits bouncing.As Maci's climax rumbles through her with delicious pulsing throbs, she slides down on the massage table and takes Ryan's cock in her small hand. With knowing strokes she drives him right to the edge of his endurance until he can't hold back any longer and releases his manly load all over Maci's waiting chest. With a smile, she licks Ryan's cock off and enjoys the treat of his cum.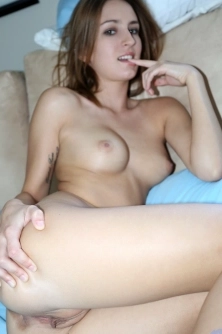 Welcome To My Room
You won't want to miss super skinny sweetie Maci Winslett as the American chick performs a sultry striptease until even her thong is gone! Her medium boobs are tipped with rock hard nipples by the time she's done usi ...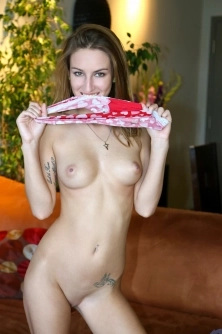 Tall And Thin
A short miniskirt makes it easy for 19 year old Maci Winslett to tease with peeks at her panties, but this horny flirt isn't about to stop there. She strips off her clothing and enjoys a long boob massage with her fu ...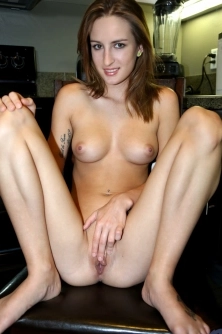 Hot Body
Sweet and petite Maci Winslett is an American cutie with voluptuous bouncing tits and an ass that won't quit. Check this brunette coed out as she slowly slips out of her clothes to put her perfect-10 figure on displa ...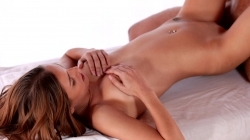 Feeling Sexy
Luscious redhead Maci Winslett is ready for a massage from Ryan Driller. She slips out of her sundress and sheer thong, then settles on the table and waits for h ...
Top 20 Models
Statistics

Models 4.917
Galleries: 11.062
Pictures: 219.136
Videos: 3.715