My Stepsis Is More Of A Freak Than Any Circus Attraction

Aria Valencia loves the circus, so she's overjoyed that it's in town. She dresses as a ringmaster, complete with whip, and goes to find her stepbrother Tyler Cruise. Tyler is in bed naked with just a blanket covering him, which Aria discovers when she grabs the blanket to use as a cape. Aria is embarrassed, but Tyler points out that he's in his room. She runs away, but not without an idea.Later, Tyler comes into the living room to find Aria curled up on the couch under a blanket. She flings it off to show that she's naked. She wants to see Tyler's dick again, but he protests and tells her that he has a situation. Aria discovers that the situation is his boner. That's okay; Aria wants to suck
...
and touch. She convinces Tyler that it's fine to take their stepsibling relationship in a new direction by delivering a sloppy blowjob with lots of deep throat action.Fucking next is a given. Aria kicks their romp off by riding the D in reverse cowgirl with big bouncing strokes. Then she moans her way through doggy with Tyler banging her on her hands and knees. She takes control next, going for it in cowgirl as Tyler squeezes her ass and sucks her nipples. On her back, Aria splays herself wide open for Tyler to bring her off one last time. Pulling out, he blows his load on his stepsister's stomach so she can dredge her fingers through the cum and enjoy her salty treat.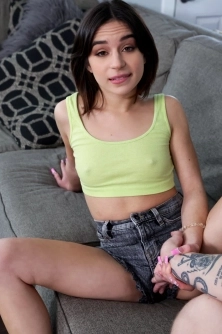 Stepsisters Super Sensitive Pussy
Aria Valencia is making toast in the kitchen when her stepbrother, Joshua Lewis, joins her to check his hot new stepsister out. They're chatting as the toast pops, but when Aria takes it out of the toaster, she burns ...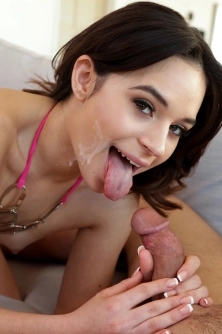 My Stepbrother Wants To Feel Me Up
Aria Valencia comes into the living room where her stepbrother, Jay Romero, is watching TV. When Jay comments on how many shopping bags Aria has, Aria admits that she has an impulse control issue. Jay tells Aria that ...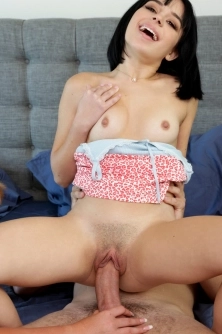 Spying On Swap Mom And Dad
What would happen if three families each contributed one member to create a new family? In this episode of Family Swap, Lolly Dames and Dan Damage really want to be the best swap parents possible. When they leave the ...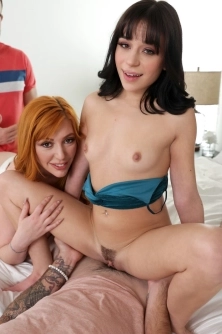 Dont Let Swapsis Feel Left Out
What would happen if four families each contributed one member to create a new family? In this episode of Family Swap, Lauren Phillips and Will Pounder are sitting with swap son Lucky Fae. Lauren jiggles her boobs fo ...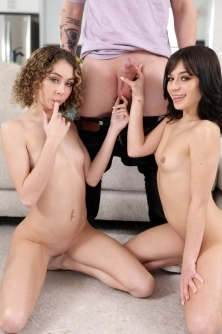 These Taste Like Dick
It's Easter, which means that marshmallow chicks are in season. Aria Valencia and her friend Allie Addison are enjoying themselves with the snacks while chatting that they taste like dick. Aria's stepbrother, Joshua ...
Top 20 Models
Statistics

Models 4.917
Galleries: 11.062
Pictures: 219.136
Videos: 3.715