September 2022 Flavor Of The Month Molly Little

Horny petite spinner Molly Little wants her stepbrother Oliver Flynn to cum inside her, and today she has the perfect opportunity to get everything she's been dreaming about. Standing in her bedroom in front of a full length mirror, Molly changes into increasingly provocative outfits for her first day back to school. She has Oliver in her room to give his opinion. At first, Oliver tries to not look when Molly is getting naked. She's so blatant about it, though, that eventually Oliver gives in and stares his fill.Trying to fill the uncomfortable silence, Oliver asks if Molly was serious when he overheard her tell her friend that she wanted Oliver to get her pregnant. Molly very definitely was
...
n't kidding. She quizzes Oliver about whether he's wanted to fuck her, then points out that his mom could watch them and Molly would still be into it. All the while she's crawling onto the bed to pin Oliver's legs down with her own weight. Reaching out, Molly begins stroking Oliver's obvious stiffie. It doesn't take much coaxing for Oliver to admit he really does want to bang his hot stepsis, which is all the permission Molly needs to spring Oliver's stiffie free and gobble that cock down like it's her own personal buffet.Climbing on top of Oliver, Molly slides down to ride him in cowgirl. Oliver is with her all the way as he helps her out of her shirt so he can get his hands on those plump little titties and hard nipples. Molly sucks her own girl goo off, then lets Oliver take control. He gets Molly on her hands and knees so he can slam into that tight little twat in doggy. Rolling her onto her back, he spreads her thighs as far apart as they'll go and dives deep into that greedy cooch complete with a bit of breath play. Eating Molly out is the prelude for their finishing act. Molly gets back on top of Oliver and makes sure that he fills her with a huge creampie that she hopes will get her pregnant.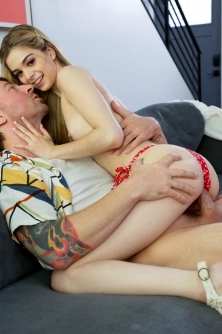 Fucking My Brothers Friend
Chad Alva has made plans to hang out with his buddy, but it turns out his friend is running late. When Chad arrives, his friend tells him to go ahead and let himself in to wait. Chad is cool to do just that, but what ...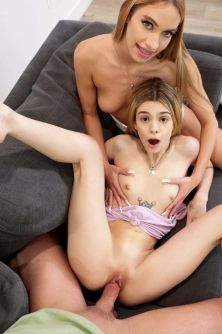 How Far Can You Shoot Your Load Stepbrother
Molly Little and her friend Khloe Kapri discuss everything. Today, they're in Molly's bedroom chatting about how much they like it when guys blow their load across various distances. Longer is obviously better. Molly ...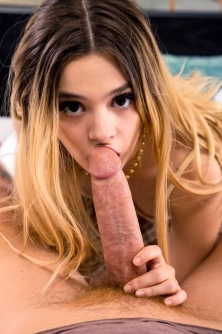 September 2022 Flavor Of The Month Molly Little
Horny petite spinner Molly Little wants her stepbrother Oliver Flynn to cum inside her, and today she has the perfect opportunity to get everything she's been dreaming about. Standing in her bedroom in front of a ful ...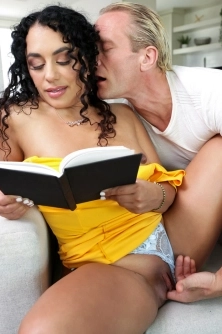 Free Use Swap Sister
What would happen if three families each contributed one member to create a new family? In this episode of Family Swap, Brianna Bourbon and her swap hubby Clark Kent want to reward their swap kids for being so good. ...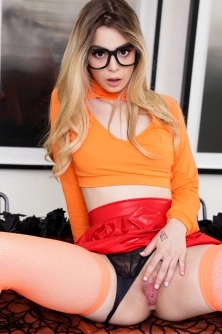 Screams And Orgasms From My Stepsis
Joshua Lewis keeps playing Halloween pranks on his stepsister, Molly Little. Molly goes to the fridge to get some eggs while Joshua watches, waiting for her to discover the mice he's hidden in the carton. When Molly ...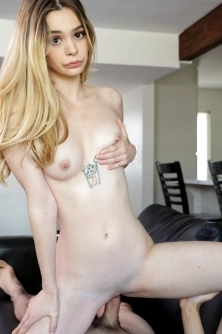 Stepsister Is Home Alone
Molly Little and Ricky Spanish are new stepsiblings, a situation that they're both still getting used to. Ricky can't help but notice how hot his new stepsis is and that she likes to dress nice and sexy. For her part ...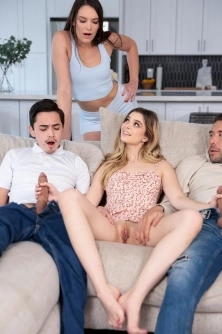 Our Freeuse Swap Daughter
What would happen if four families each contributed one member to create a new family? In this episode of Family Swap, Molly Little and her swap mom Katrina Colt are getting along just great. In fact, the entire swap ...
Top 20 Models
Statistics

Models 4.917
Galleries: 11.062
Pictures: 219.136
Videos: 3.715