Dont Let Swapsis Feel Left Out
What would happen if four families each contributed one member to create a new family? In this episode of Family Swap, Lauren Phillips and Will Pounder are sitting with swap son Lucky Fae. Lauren jiggles her boobs for Lucky's pleasure while Will encourages Lucky to squeeze them. When swap daughter Aria Valencia walks in, the other three swear nothing is going on.Later, Lucky is sucking Lauren's big boobies while Will watches and masturbates. Aria begins looking for the rest of her swap family and walks in on the sight of the three of them getting hotter and more intimate by the moment. When Lucky begins to finger Lauren's clit, Aria realizes she's getting pretty hot, too. She keeps on watchi
...
ng as Lucky gets on the bed and Lauren begins sucking his dick. Finally, Aria can't take it any more. She walks in and pulls Will to his feet so she can suck her swap daddy off while swap mommy takes care of Lucky.Now it's a full on swap family fuck instead just a threesome! Swap sis gets her pussy pounded by Will while Lauren rides Lucky's dick with her hairy snatch. Switching partners, Lauren lays on her side and then rolls to her belly for Will to do her as Aria takes her own ride on Lucky's stiffie. Aria enjoys a doggy style pussy pounding from Will as Lucky makes himself at home between Lauren's thighs. With encouragement from the girls, Will blows his load in Aria's cooch while Lucky gives his swap mama the same treatment. The girls share their cum prizes, enjoying the flavors of both men in the swap family.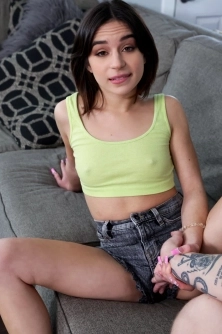 Stepsisters Super Sensitive Pussy
Aria Valencia is making toast in the kitchen when her stepbrother, Joshua Lewis, joins her to check his hot new stepsister out. They're chatting as the toast pops, but when Aria takes it out of the toaster, she burns ...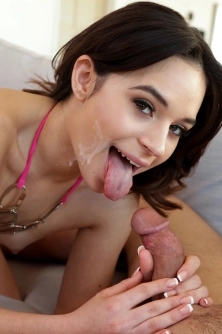 My Stepbrother Wants To Feel Me Up
Aria Valencia comes into the living room where her stepbrother, Jay Romero, is watching TV. When Jay comments on how many shopping bags Aria has, Aria admits that she has an impulse control issue. Jay tells Aria that ...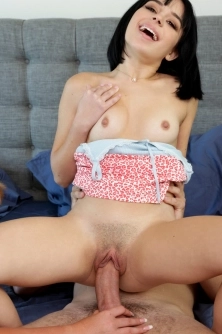 Spying On Swap Mom And Dad
What would happen if three families each contributed one member to create a new family? In this episode of Family Swap, Lolly Dames and Dan Damage really want to be the best swap parents possible. When they leave the ...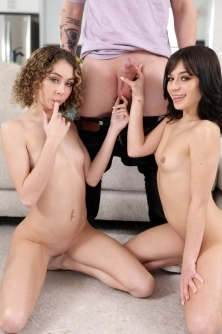 These Taste Like Dick
It's Easter, which means that marshmallow chicks are in season. Aria Valencia and her friend Allie Addison are enjoying themselves with the snacks while chatting that they taste like dick. Aria's stepbrother, Joshua ...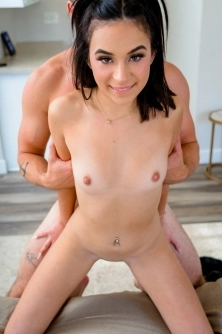 Fuck And Make Up
Aria Valencia and her stepbrother Nathan Bronson have been fighting nonstop since their parents got married. The newlyweds are sick of it. They decide to lock Aria and Nathan in a room and refuse to let them out unti ...
Top 20 Models
Statistics

Models 4.917
Galleries: 11.062
Pictures: 219.136
Videos: 3.715